Track employee time accurately and conveniently with ABS Payroll & HR's electronic time tracking system. With ABS, your employees easily clock in and out with your choice of a mobile device, key fob, biometrics, computer or swipe card. There's no paper or additional data entry required – you'll get accurate, real-time information on each employee's attendance and hours worked.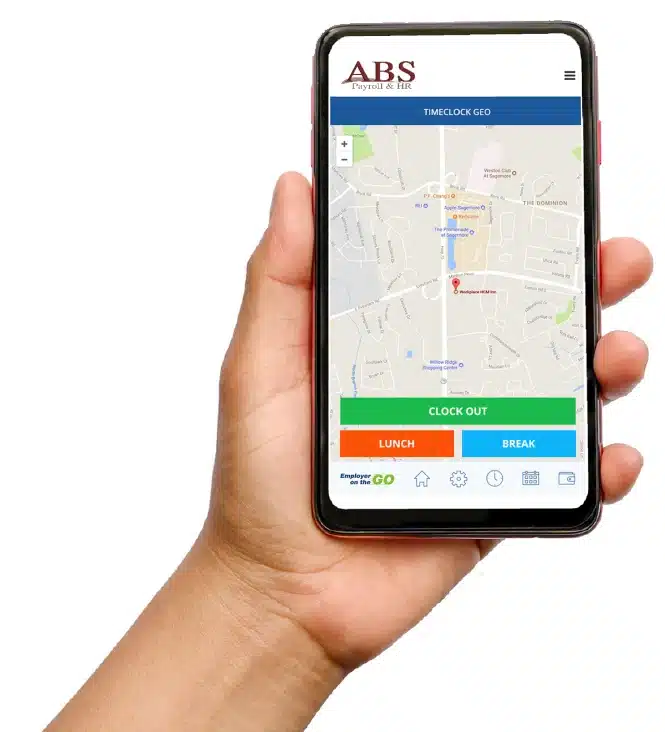 The ABS Time Tracking system includes:
Web & Biometric Time Clocks
GPS Timekeeping (Geo-fencing, allowing time punches in permitted locations only.)
Scheduling
Manager specific staff access
Management approval, editing, and reporting of transactions
Customizable overtime rules and pay
Online timecard approval
Alerts for any missed punched, tardiness or absences
Employee ability to view their time and attendance
Management entry of employee exception and corrections
Report tips
Clock in by department or job
Meet with ABS in person in the San Antonio area or remotely to determine the right package for your organization.
We'll spend some time learning more about
your business and your specific
workforce challenges.
Find out more
Our office is conveniently located in
San Antonio. Can't make it to our office?
No worries – we've got you covered
Find out more